I still got love for you – Shatta tells Michy on her birthday
Ghanaian dancehall artiste, Shatta Wale has confessed that he still loves his ex-girlfriend and baby mama Shatta Michy.
Shatt Michy who is celebrating her birthday today got a lovely message from her baby daddy, Shatta Wale.
As beautiful as the message is, it got many people surprised when Shatta said in the message that he still got love for Shatta Michy.
The two had a long-standing relationship with their son, Majesty, being a product of that relationship.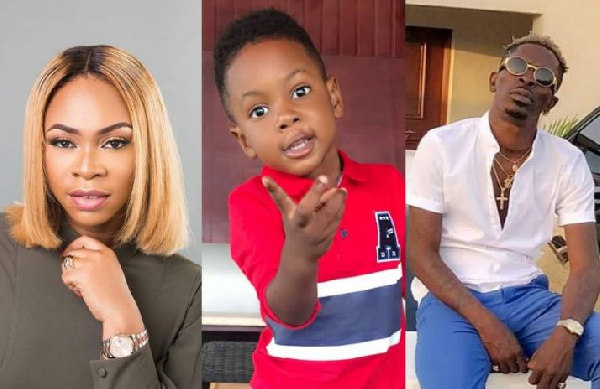 Shatta Michy seems to have moved on. She recently showed off a Pajero Jeep gift an unknown man gave to her as a birthday gift.Shatta Michy gets Jeep Wrangler as a birthday gift …
Unfortunately, their relationship couldn't end up in marriage as Shatta Michy neglected the relationship on the grounds of domestic violence and abuse.
However, we cannot say the same for Shatta Wale as he has not been seen in public with any other woman yet.
Rumours were out recently of a new girlfriend but the news suddenly went dead.
In his emotional birthday message to Michy, he said:
Happy birthday 🎊🎂🎈🎁🎉 michygh . Its your day live it ,love it ,celebrate it to the fullest.May God bless you and give you long life and prosperity.Still got love for giving me a strong and intelligent son (Majesty)❤️God knows best..Peace out!!!! ✌️